EXERIMENTAL Version 0.52
Hier folgt ein Ausblick auf den nächsten Patch für DayZ mit der Versionsnummer 0.52.125994. Bislang noch auf dem EXPERIMENTAL Servern.
Es gibt jetzt
einen Weihnachtsbaum
man kann Selbstmord begehen
Samen für Kürbisse und Pfeffer
Schwert und Jagdmesser
Dieser Artikel wird ständig geupdated, wenn neue Informationen vorhanden sind.
Die deutschen Patchnotes findet ihr unten!
DayZ Let´s Play
Wenn ihr lust habt, schaut doch mal bei meinem DayZ Let´s Play vorbei!
---
v0.52.125994
New items:
Full Ghillie suit
Stone Knife
Flashlight
Guts
Chainsaw
Meat cleaver
Prison uniform
Silencer east
Silencer NATO
Handgun Silencer
V3S interior
Teddy bear
Long Sword
MP5 Compensator
Prison Jacket
Prison Pants
Prison Cap
Hunting Knife
Pumpkin seeds
Pepper seeds
Wool dress (color variants)
Bomber jacket (color variants)
V3S (color variants)
New Mechanics:
Suicide (variants)
Using scopes for scouting
Redone horticulture mechanics
Redone spawn points and amount of vehicles
Exiting and entering animations for vehicles
Christmas presents
Crafting of fishing rod, stone knife, bow, with nature only resources
You can cut out seeds out of vegetables
Torch crafting
Blade sharpening
Silencers working
Using of almost all items for melee
New Locations:
Kamensk village
Stary Yar village
Location "Lysaya Gora"
"Grozovye Doly"
Krasnoe village
Christmas assets
Meadows and Farms under Svergino village
Ratnoe village
Zaptudnoe village
Zaprudnoe kolhoz
Meadows and Farms near Grishino
Polesovo village
Updated locations:
Stary Yar surrounding
Kamensk mining complex
Severograd mines
Powerlines is now connected with West part of map
Forest improvments
General bugfixing
Map Changes:
Added static diggers
A Christmas Tree (no joke)
New:
Added 2 new gestures: F4 "I heart U" and F11 "Fake suicide"
New Paper texture
New Painkiller texture
Remodeled the V3S interior
Fixed:
Muzzle blast, Impact sounds fixed.
Small fish trap exploit fixed
Supressor visible on steyraug now
Damage transfer added to ghillie crafting
Security fixes
Telescopic Baton retracting
Improved heatpack and gut heat transfer, support for multiple heat sources
Drowning while cuffed under water surface
Heatpack and more items properly positioned in hand
Supressor visible on steyraug now
Animation polish
Loot distribution polish
and much much more.
Know issues:
Item locked in hands slot
Items can't be picked up sometimes
Left earpice sound volume is lowered sometimes
Ghillie will probably react badly on chemlight, flare and other light sources
Some items will visually duplicate themselves if used from the ground
Server crashes
Client crash when disconnected from server
Undocumented
New items:
Hunting Knife
Old Hockey Stick
MP5 Rail Handguard
Flare
JoeyX sunglasses
Paramedic Pants (Green variation)
Cooking Tripod
Pumpkin
Zluta Malinovka Soda
New Animatios:
2 new gestures: F4 "I heart U" (replaces the "Giving the finger" middle finger gesture during the Christmas) and F11 "Fake suicide"
PBO Files:
Winchester Model 70
Landmine
Bear Trap
Crafted Leather Boots
Crafted Leather Jacket
New:
Environment: Can now search for Ashwood Sticks
Gear: New Paper texture
Gear: New Painkillers texture
Gear: Netting Size changed from 2×1 to 1×2
Vehicles: Can now turn on the headlights of the V3S
Vehicles: Now have to start it up before driving away
Fixed:
Gear: Painting Firefighter Axes to green and black now changes the textures again, not just the name
---
Deutsche Übersetzung:
Neue Items:
•   Kompletter Ghillie
•   Steinmesser
•   Fackel
•   Eingeweide
•   Kettensäge
•   Fleischerbeil
•   Gefängnisuniform
•   Schalldämpfer Ost (Aks)
•   Schalldämpfer NATO
•   Pistolenschalldämpfer
•   V3S Innenausstattung
•   Teddybären
•   Langschwert
•   MP5 Kompensator
•   Gefängnisjacke
•   Gefängnishose
•   Gefängniscap
•   Jagdmesser
•   Kürbissamen
•   Paprikasamen
•   Wollkleid (Farbvarianten)
•   Bomberjacke (Farbvarianten)
•   V3S (Farbvarianten)
Neue Mechaniken:
•   Selbstmord (verschied. Varianten)
•   Scopenutzung ohne Waffe als "Fernglas"
•   Mehr Gartenbaumöglichkeiten
•   Mehr Fahrzeuge pro Sitzung auf mehr Spawnpunkte
•   Weihnachtsgeschenke
•   Kräften von Angel, Steinmesser, Bogen aus Natürlichen Ressourcen
•   Schneiden von Samen aus Gemüse
•   Klingenschleifen
•   Fackel-Crafting
•   Schalldämpfer funktionieren
•   Nahkampf mit fast allen Objekten möglich
Neue Orte:
•   Dorf Kamensk
•   Dorf Stary Yar
•   Ort "Lysaya Gora"
•   "Grozovyje Doly"
•   Dorf Krasnoe
•   Weihnachtsbäume
•   Bauerhöfe unter Dorf Svergino
•   Dorf ratnoe
•   Dorf Zaptudnoe
•   Dorf Zaprudnoe kolhoz
•   Bauernhöfe bei Grishino
•   Dorf Polesovo
Überarbeitete Orte:
•   Stary Yar Umgebung
•   Kamensk Minenkomplex
•   Serevograd Minen
•   Stromleitungen nun auch mit Westteil der karte verbunden
•   Waldverbesserungen
•   Allgemeine Fehlerbehebung
Behoben:
•   Schussgeräusche
•   Fischfalle behoben
•   Suppressor an AUG sichtbar
•   Schadensverteilung beim Ghillie
•   Sicherheitsprobleme
•   Teleskopschlagstock zurückziehen
•   Verbessertes Wärmekissen und bessere Wärmeübertragung, Unterstützung für mehrere Wärmequellen
•   Ertrinken während man unter der Wasseroberfläche gefesselt ist
•   Wärmekissen und andere Dinge werden richtig in der Hand positioniert
•   Loot-Verteilung
•   und vieeeles mehr
Bekannte Fehler:
•   Item steckt im Hand-Slot fest
•   Items kann manchmal nicht aufgenommen werden
•   Linker Ohrsound ist manchmal leiser
•   Ghillie reagiert auf Chemlight, Flares und anderen Lichtquellen schlecht
•   Scheinbare Item-Duplizierung beim auf den Boden legen von Items
•   Servercrashes
•   Clientcrashes beim Serververlassen
---
Hier noch ein paar Bilder + Videos zu den Änderungen: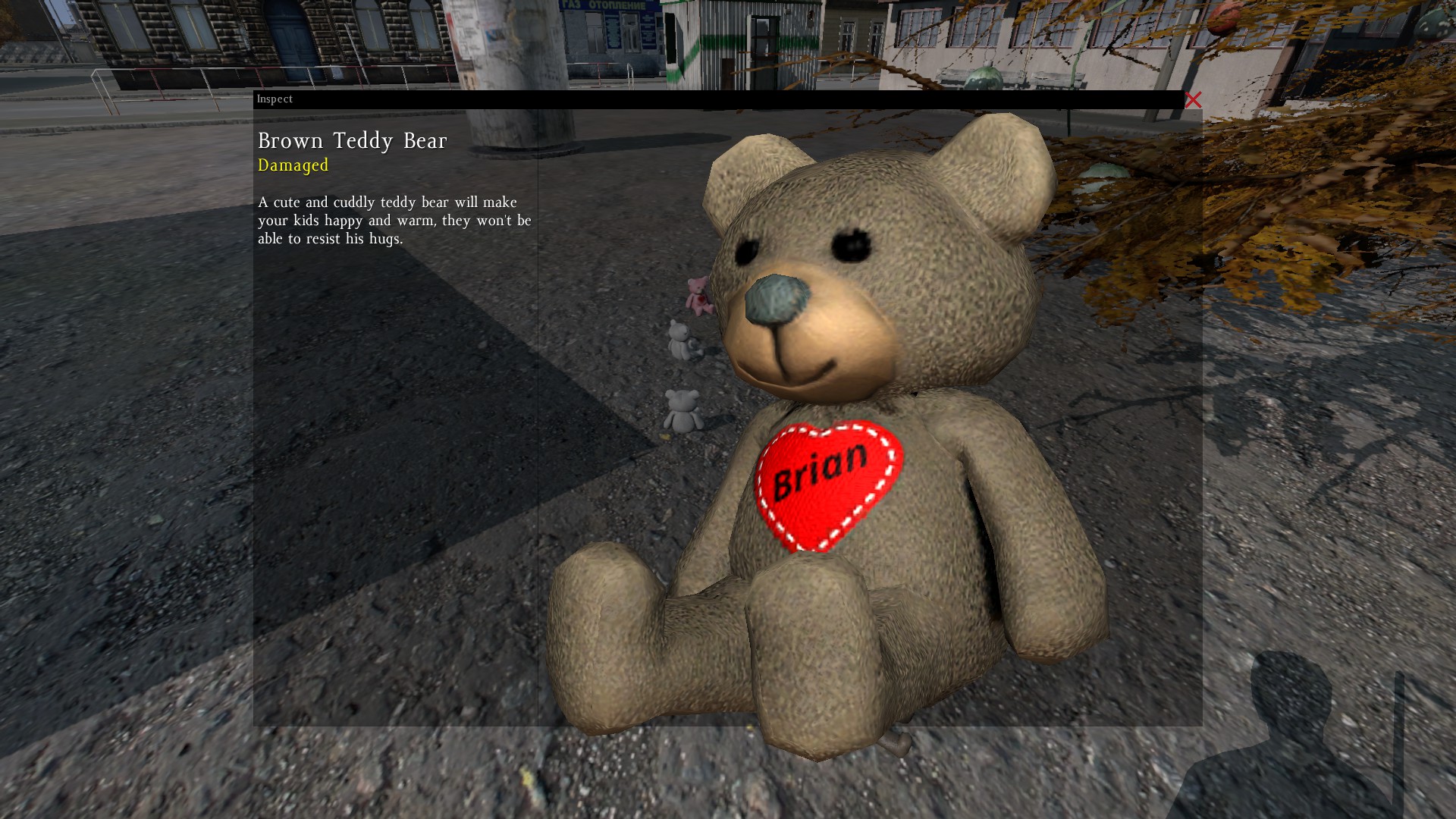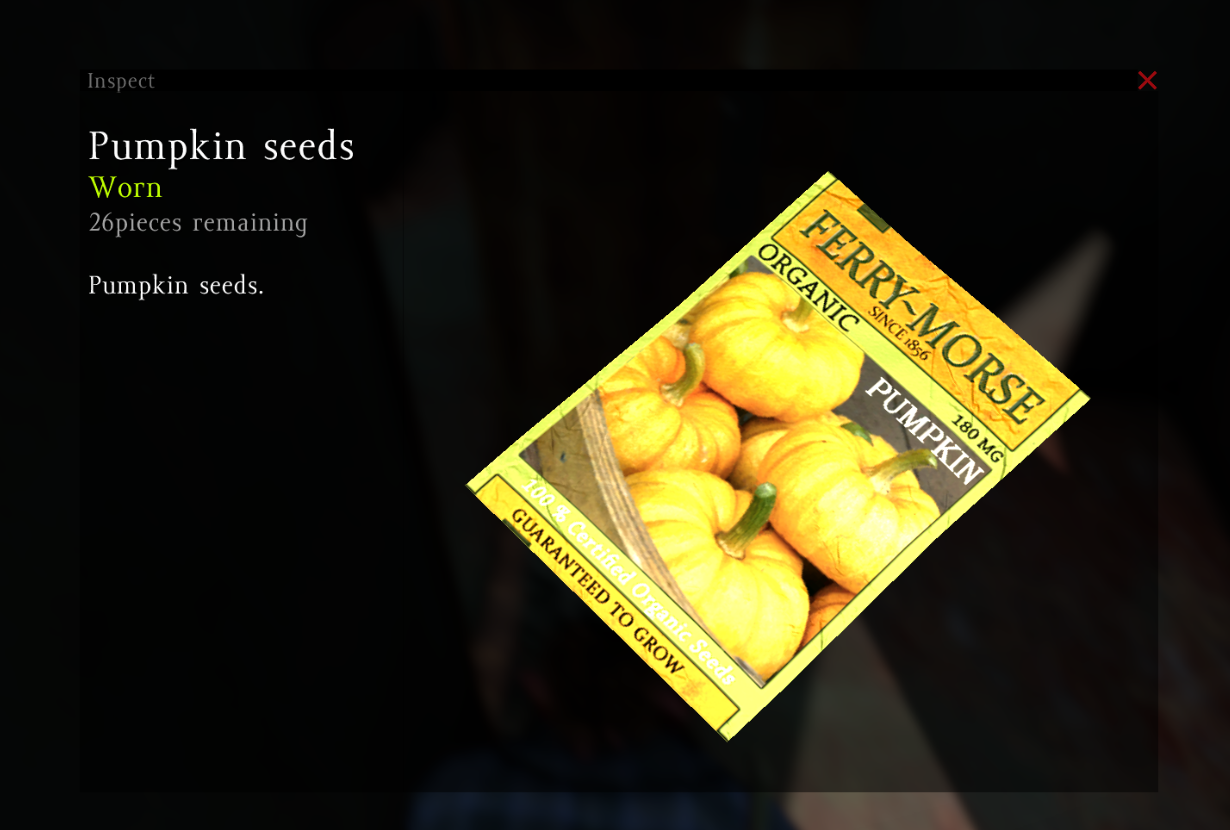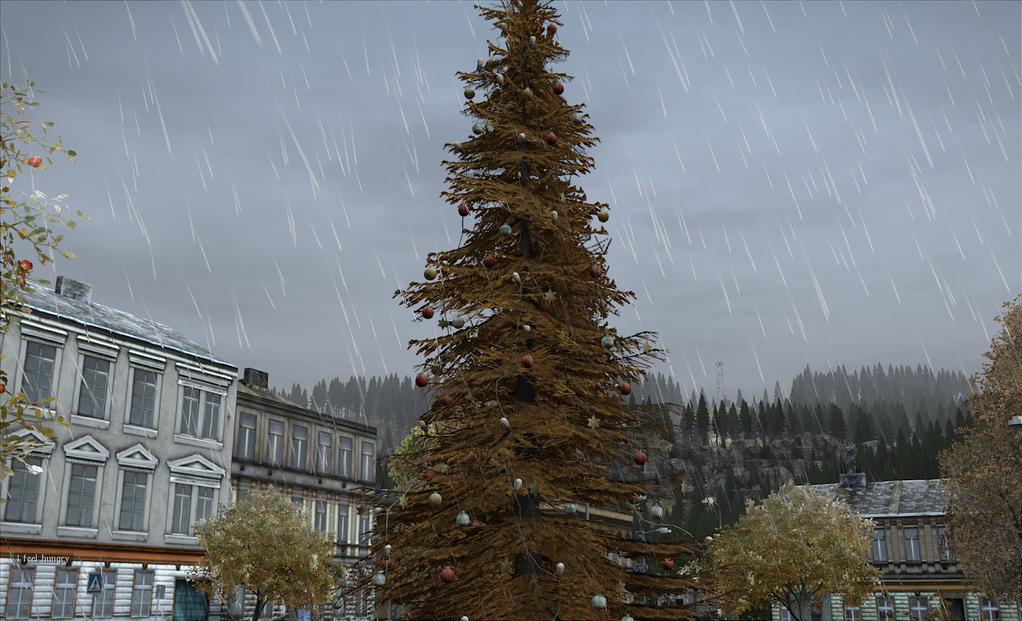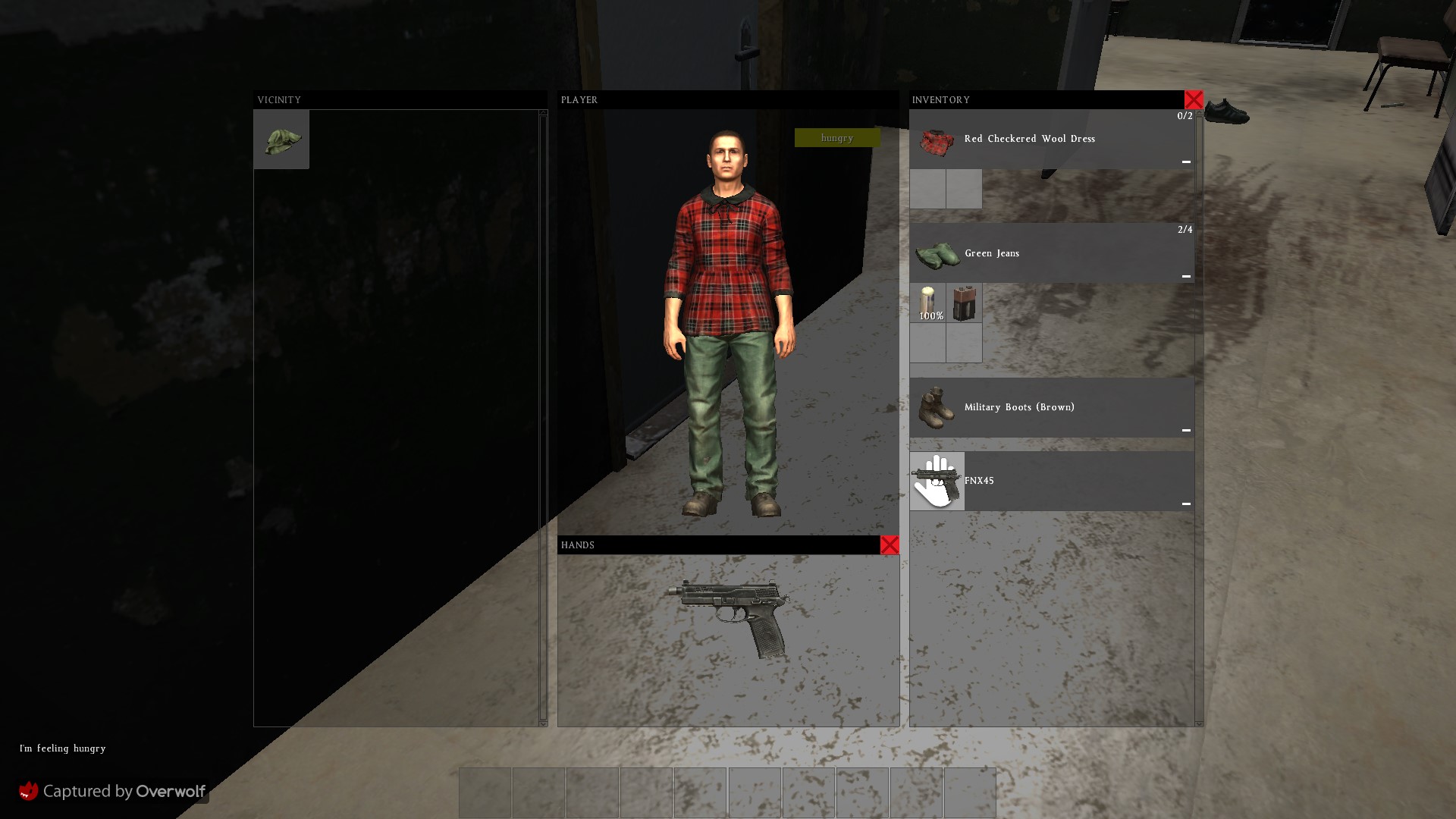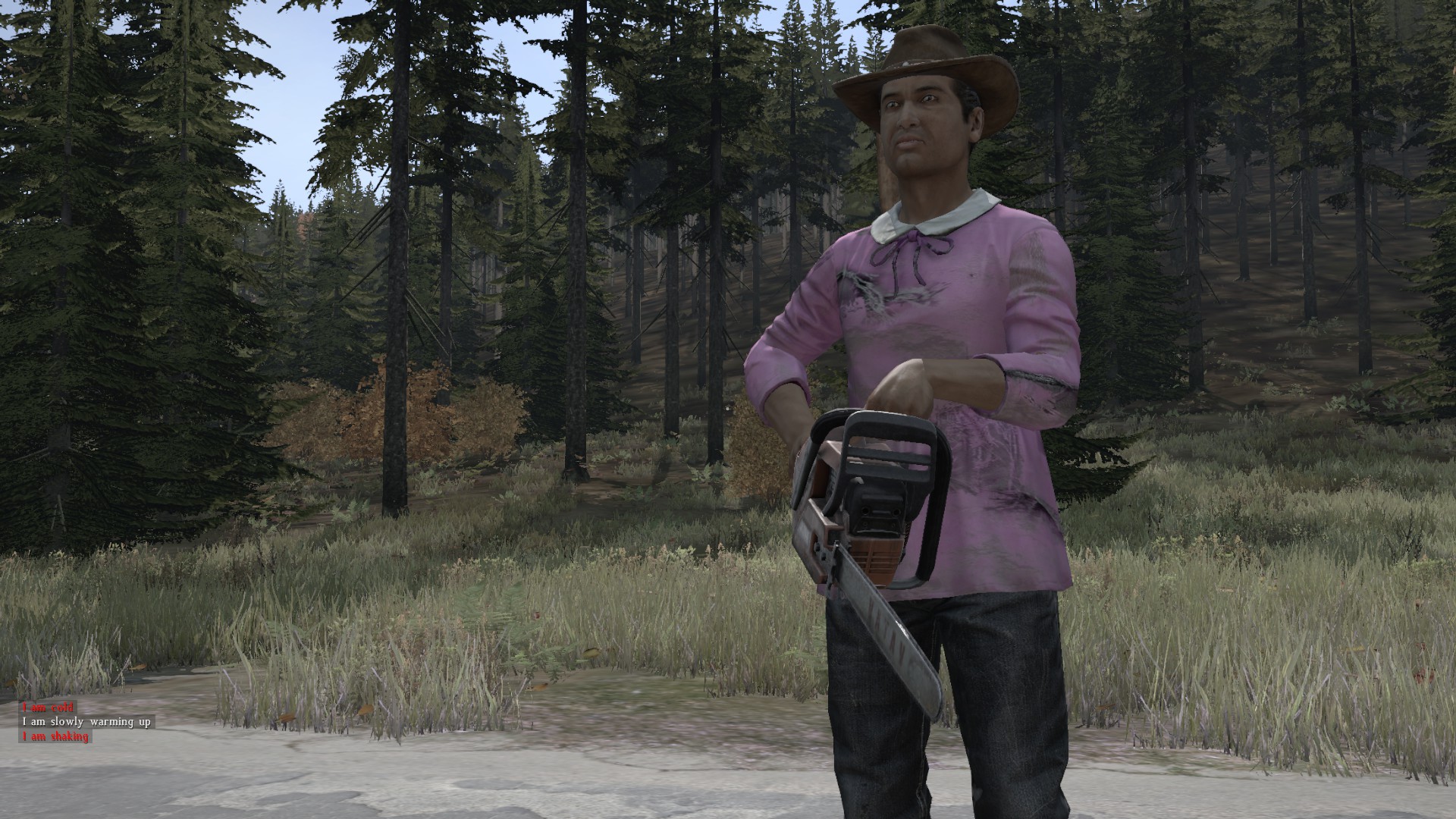 « Letzte Änderung: Freitag, 22.Dez 2014  von DJ Nerdy »